For individuals struggling with alcoholism, it can be hard to imagine a life free from the constraints of addiction.  At Great Oaks Recovery Center, we offer clients alcoholism treatment in Houston that allows them to begin building a new life, full of freedom and hope.
Our 50 acre private campus provides clients the perfect setting to make their start.  Our alcoholism treatment in Houston is fully accredited by the Joint Commission and offers individuals a comprehensive treatment program that includes detoxification, residential treatment, and continuing care planning.
There is usually some anxiety around being withdrawn from the substance a person has come to rely on, and our expert team of medical professionals understands.  
Our detoxification process is supervised by our highly-qualified medical team on site, ensuring that each client completes this phase of treatment both safely, and comfortably.
The next phase of treatment at Great Oaks' alcoholism treatment in Houston is our residential program.  This inpatient program is designed to offer around-the-clock care to clients in a safe and structured environment.
Individuals will benefit from client-specific treatment plans, which allow our clinical staff to apply focus to the individual needs of our clients. 
During the residential treatment phase, our clients will also take part in individual and group therapy sessions, therapeutic recreation activities, health and wellness groups, psycho-educational group sessions, alcohol and other drug educational groups, as well as individual and group family sessions.  In addition, clients will benefit from relapse prevention planning and twelve step studies.  Our goal is to equip individuals with the tools and knowledge needed to navigate early recovery and make a solid beginning.
After completing our alcoholism treatment in Houston, we will continue to support you or your loved one in your recovery.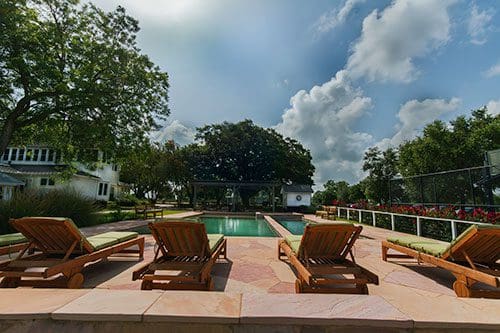 We offer all of our clients a continuing care plan that will help protect and nurture your recovery.  Once admitted to this program, our dedicated and expert team of addiction professionals will help you identify the best options for continued support in the recovery community.  These options include sober living, PHP, IOP and 12 step meetings.  Upon successful completion of treatment, all of our clients will have access to referrals to outside resources, as well as a lifetime of our continuing care services.
Great Oaks Recovery Center not only helps you get started, but we also see you through.
For more information about how Great Oaks' alcoholism treatment in Houston can help you or your loved one start building the life you wish for, contact us at (877) 977-3268.  We look forward to helping you change your future.