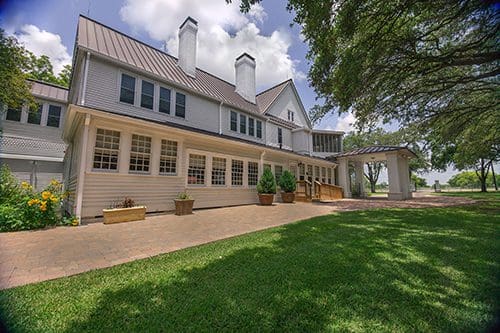 Substance abuse and addiction take the joy out of life and make sobriety seem like an impossible goal. At Great Oaks Recovery Center, our experienced and compassionate staff will help our clients and their family know that change and recovery is not only possible, but within reach.
We are committed to walking each client through the fears, concerns and expectations that come with the recovery process. If you are seeking effective addiction treatment in Houston, our Joint Commission accredited facility will meet you or your loved one's needs.
We offer several programs, each client-specific, and all focused on getting each individual well on their way to lifelong sobriety and a healthy and fulfilling life.
Some clients will need the Detoxification phase, which is medically supervised by our highly-qualified onsite team of addiction professionals. The goal at Great Oaks Recovery is to get all clients physically and emotionally comfortable as quickly as possible. This allows them to focus on their treatment and begin making a solid foundation in recovery. The second phase of our comprehensive program is Residential Treatment. This level of care is appropriate for individuals who need a structured and safe environment in which to begin their journey. During Residential Treatment, clients will take part in both group sessions as well as one-on-one sessions. Clients will also attend health and wellness groups, therapeutic recreation activities, educational groups on alcohol and other drugs, psychoeducational groups, relapse prevention planning, twelve step studies, and 12 step meetings. Our staff of recovery specialists utilizes innovative methods to better understand and treat addiction.
Another program we offer in our effective addiction treatment in Houston is Continuing Care. Our investment in you and your recovery does not come to an end when you leave our facility. Your or your loved one will have continued access to our resources for a lifetime. These referrals to outside resources and services include monthly phone calls, Recovery Renewal weekends, and access to our alumni groups and ongoing alumni events.
At Great Oaks, a recovery specialist is only a phone call away and we are more than happy to help in any way we can.
In addition to the programs we offer for chemically dependent individuals, we also offer an exception Family Program. Our Family Program takes the opportunity to create an experience that is safe, supportive, educational and positive for the families and loved ones of individuals seeking help with addiction recovery.
We have one mission in mind: to help. For more information about Effective Addiction Treatment in Houston at Great Oaks, please call us anytime at
(877) 977-3268

.