At Great Oaks, our team of professionals will provide each client with an in-depth assessment to ensure those at risk for physical withdrawal are managed safely and curatively.  The detoxification phase allows clients to safely withdraw from alcohol and/or other substances in a medically-supervised and therapeutic environment, facilitating the process to be as expedient and comfortable as possible.
Withdrawal refers to the physical problems and emotions experienced whenever an individual who has become dependent on a substance either drastically reduces the amount of said substance or stops suddenly.  The physical and emotional symptoms of withdrawal are caused by decreased amounts of alcohol or drugs in the bloodstream or tissues in an individual who has grown accustomed to prolonged and/or heavy use.  Our medical team will use their expertise to assess the individual risk factors of withdrawal, then create and implement a client-specific program plan.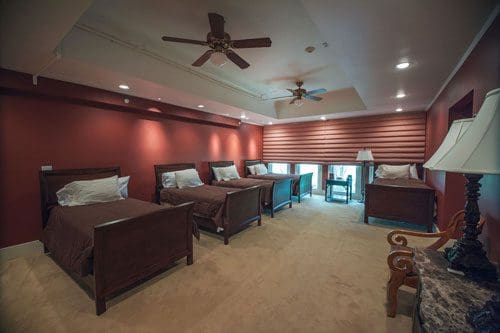 The detoxification phase is supervised by our highly-qualified medical team onsite, overseen by our medical director and clinical staff. Specifically trained and licensed nurses are available 24 hours a day to provide compassionate, professional care, safeguarding your physical and mental well-being during this challenging time.  Each client admitted into the detoxification phase will receive a through health history and physical examination conducted by a physician.  An individual therapist will be assigned during this phase of treatment.  Your therapist will work with you during this time to lend support and guidance throughout this initial stage, while providing counseling to assist in all other aspects during your progress in the detoxification process.  Our team will not only provide pharmacological interventions during detoxification, we will offer an array of interventions and education on techniques to aid you in this phase.
The goal at Great Oaks Recovery is to get all clients physically and emotionally comfortable as quickly as possible in order to allow them to focus on their treatment and goals free from substance dependency.
For more information about our detoxification program, call us today at
(877) 977-3268

.