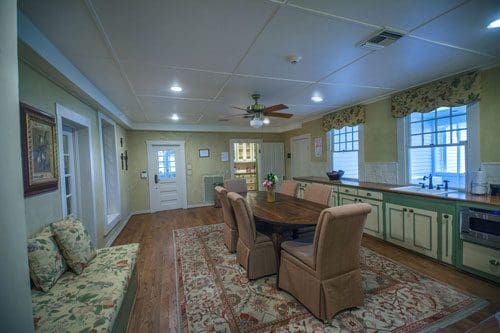 The family program at Great Oaks Recovery Center is different than most family programs at other treatment centers. We find that too often families fear attending family programs. Concerns over confrontations with their family member and fear of the unknown can make the loved ones of the person receiving treatment worried about what will occur during the experience. At Great Oaks, we take the opportunity to create an experience that is safe, supportive, educational and positive. Our family program is truly for the family and loved ones of the alcoholic or addict. We take the time to provide education about communication, accountability and support groups. Additional subjects covered include what are the next steps when the client leaves treatment and how to react when the loved one is dishonest or in denial.
Our program also helps family members understand the importance of getting help for themselves. The family will be given the opportunity to learn from our team of experts that there is hope. They will learn that while their family member is in treatment, they can be growing and changing and learning right along with them. The family members will also learn how they can give a loved one the best chance at overcoming addiction permanently.
If you have any questions, please give us a call anytime at
(877) 977-3268

.